Wetsuit Guide
THE RANGE
Wetsuits Collection
Roxy continues to pioneer the world of women's wetsuits with a forward-thinking collection designed to meet the needs of our world champion athletes. Leak-free Hydrolock seams and ultralight F'NLITE neoprene provide superior warmth and maximum flexibility. Combined with the most flattering cuts, ROXY Wetsuit technology keeps you warmer, more comfortable, and out there for longer.
Performance
ULTIMATE WARMTH & STRETCH
The ROXY PERFORMANCE wetsuit merges ultimate warmth and performance technical features. Warmflight far infrared heat thermal lining is strategically placed to retain body heat where it's needed most. Add this to our f'n lite neoprene and you get the best combination of flexibility and warmth. The ROXY PERFORMANCE wetsuit is simply the warmest, most flexible wetsuit.
5/4/3 mm

8ºC - 12ºC
4/3 mm

10ºC - 14ºC
3/2 mm

14ºC - 18ºC
2/2 mm

17ºC - 20ºC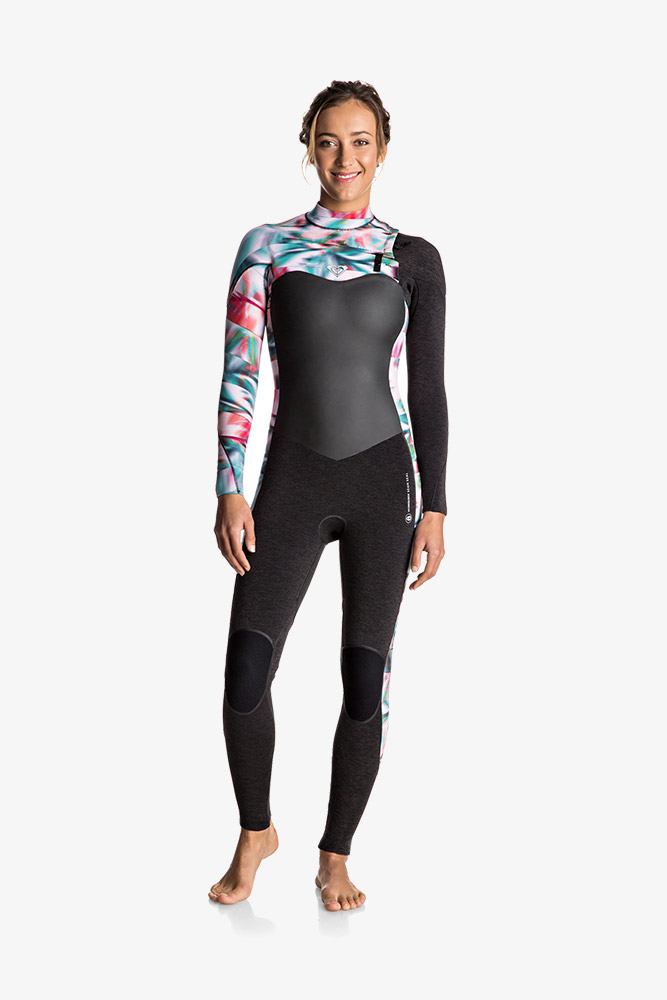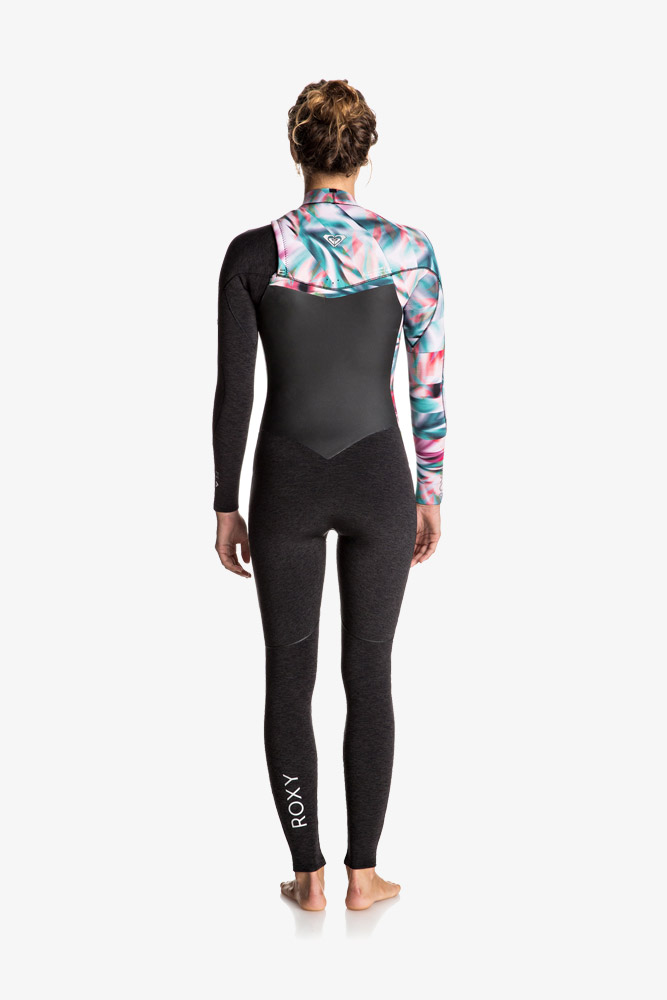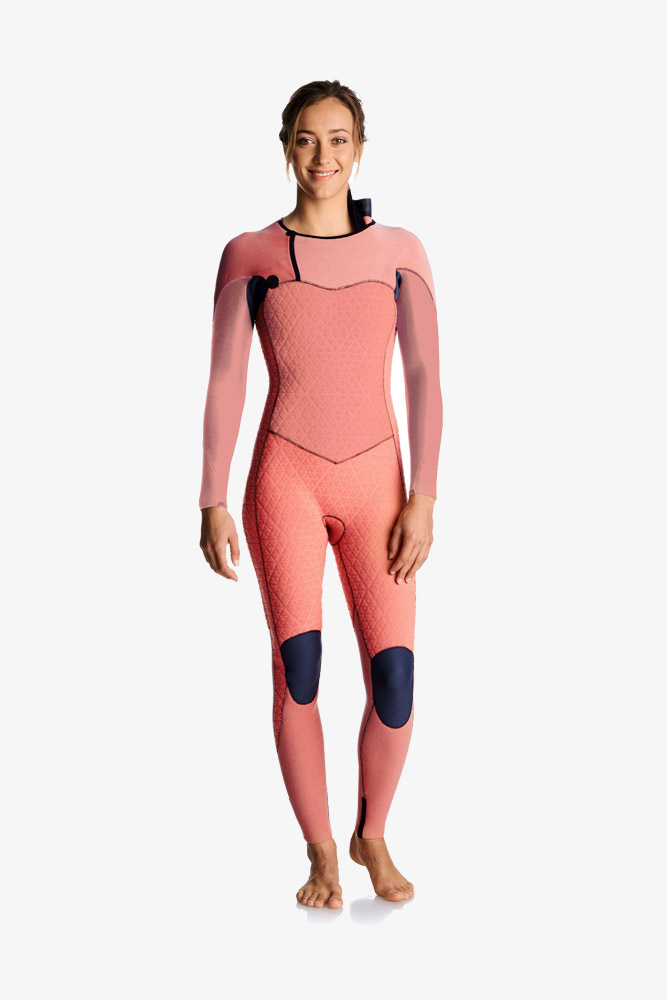 Shop Performance
POP Surf
HIGH-TECH MEETS HIGH FASHION, PRINT, AND COLOUR
This season, the POP Surf collection progresses with a signature COLOURway splashed with bold blocks of nude and soda blue. Inspired by Japanese woodblock prints and Polynesian tapa cloth, we've blended wideeyed hues with Pacific Rim references.
The result? Techbacked style, modern silhouettes, and a boldness reserved for the free of spirit.
5/4/3 mm

8ºC - 12ºC
4/3 mm

10ºC - 14ºC
3/2 mm

14ºC - 18ºC
2/2 mm

17ºC - 20ºC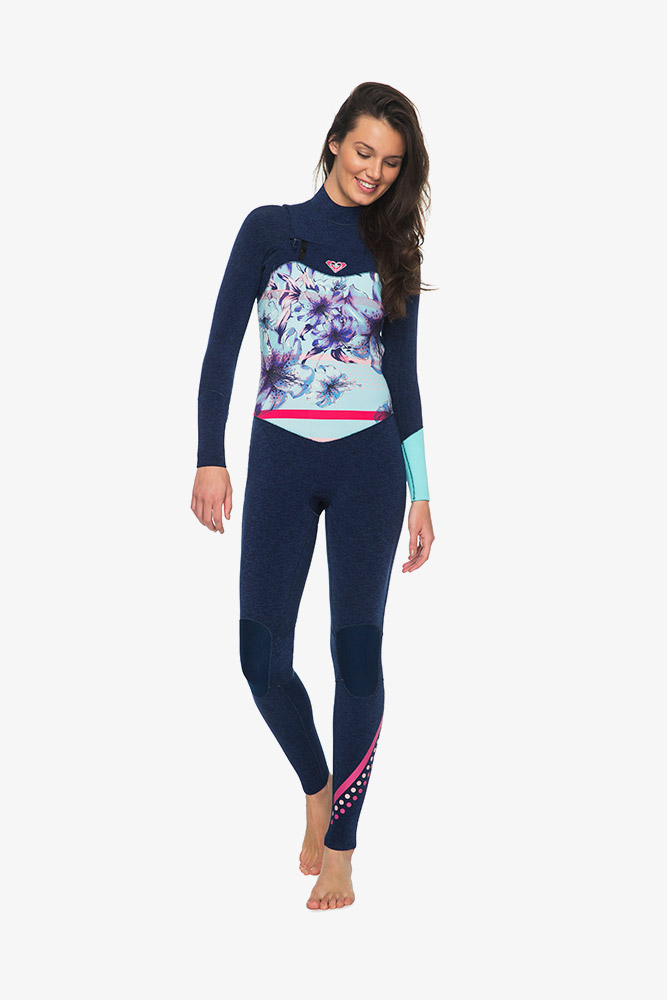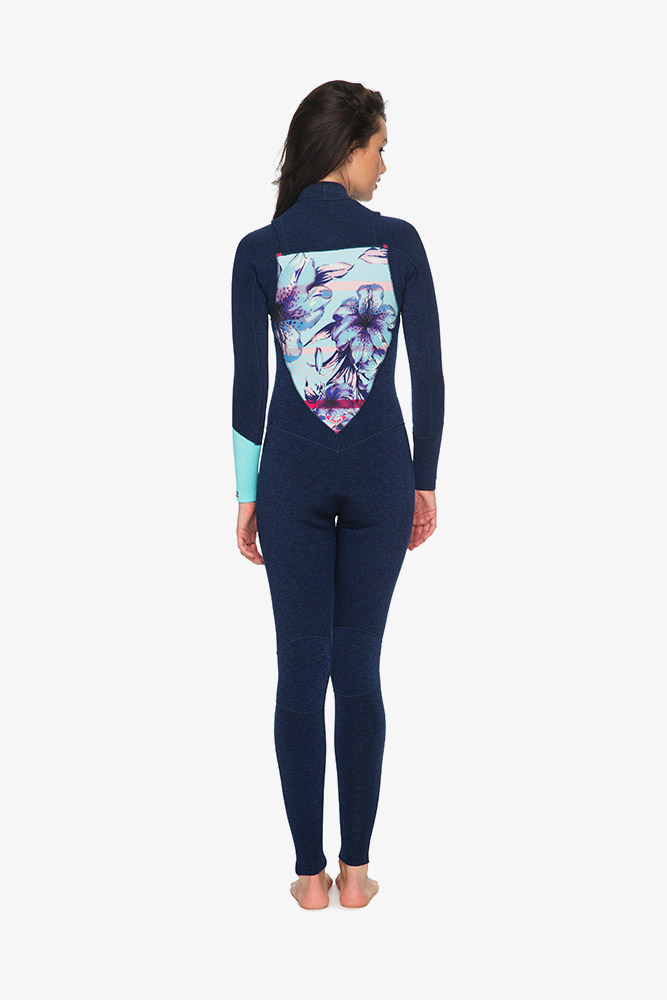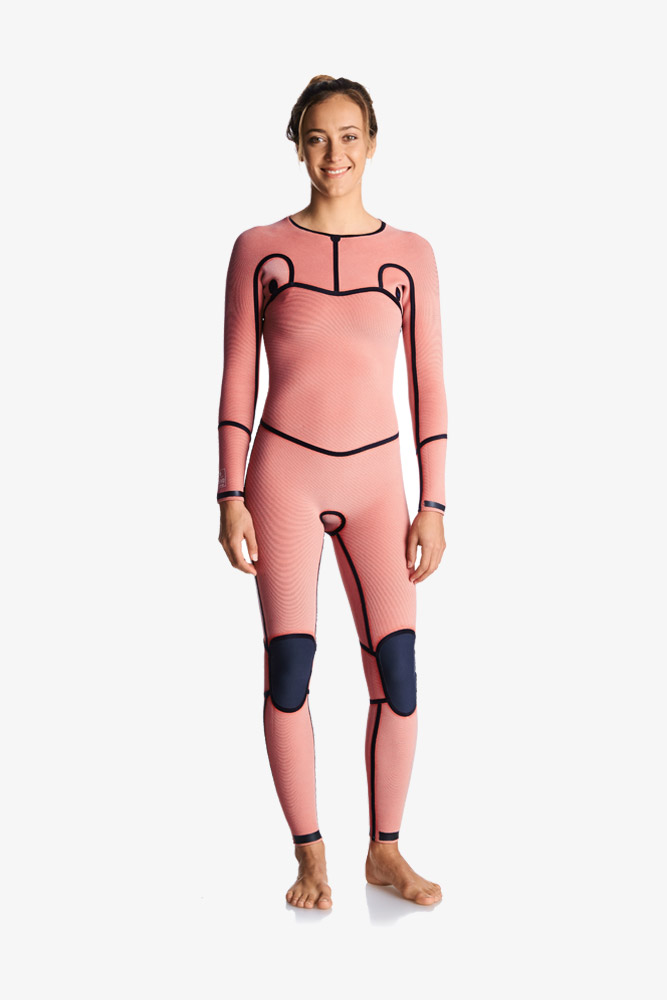 Shop POP Surf
Syncro Plus
WARMTH & VALUE
Syncro PLUS combines the higher end features of a cold water suit at the best possible value. Using a take down from PERFORMANCE Warm Flight Far Infrared Heat thermal lining is placed in the chest and back Watershield to retain body heat. It also uses the same F'N lite neoprene as the premium PERFORMANCE suits. Seams are reinforced with LFS (Liquid Flex Seal) to reduce any cold water leaks. Offered in a chest zip closure the Syncro PLUS is built with 100% topend features for warmth but designed around a more affordable price.
5/4/3 mm

8ºC - 12ºC
4/3 mm

10ºC - 14ºC
3/2 mm

14ºC - 18ºC
2/2 mm

17ºC - 20ºC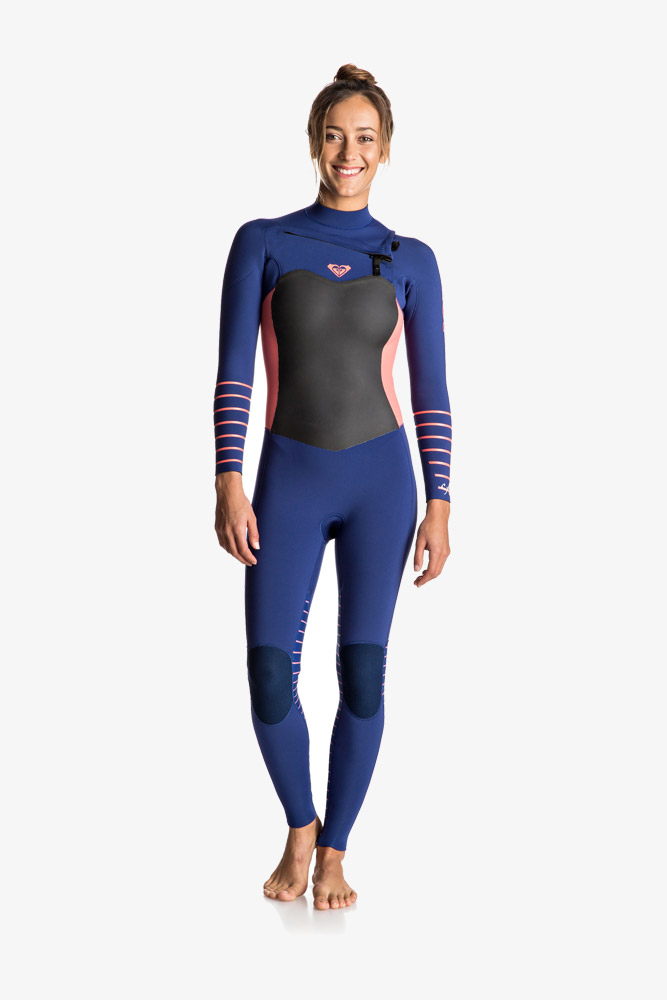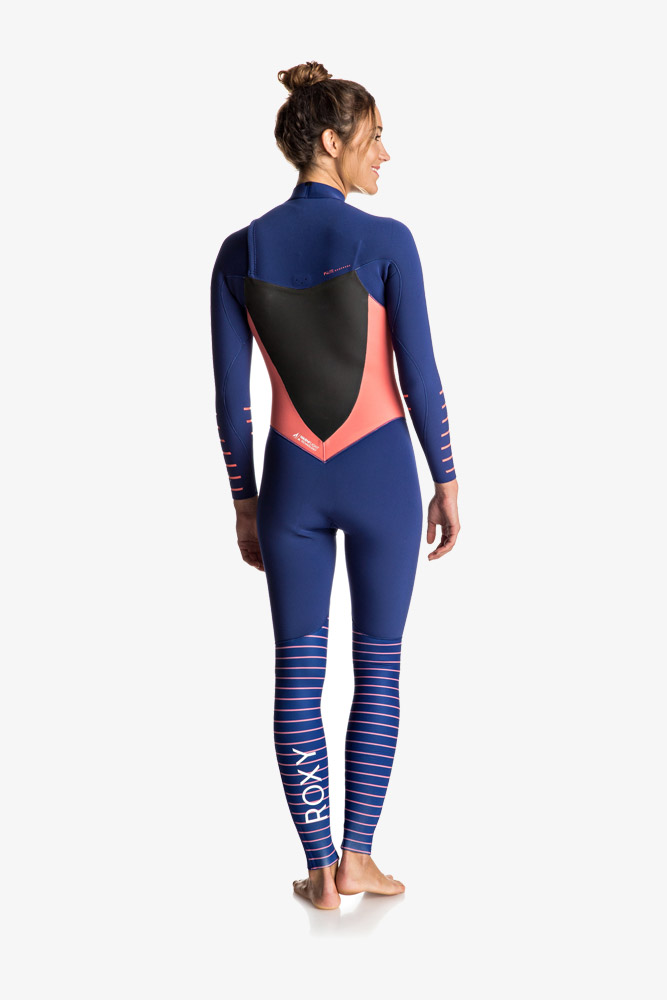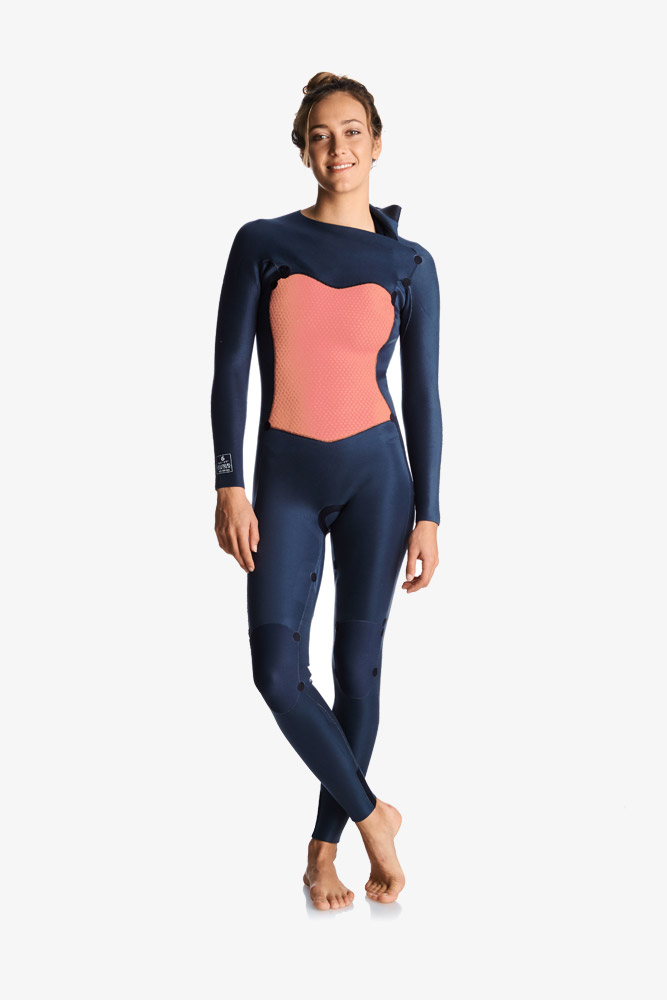 Shop Synchro Plus
Syncro Series
STRETCH & VALUE